UPCOMING RETREAT: March 25 | 10 am
Delicious

nervous system regulation retreat
Join us for an exquisite multi-sensory experience focused on regulating
your physiology through the senses
OUR FOCUS
NERVOUS-SYSTEM REGULATION FOR ALL
This retreat will teach you the concepts and practices to regulate your physiology & co-regulate others
Learn about Regulation vs Dysregulation

Find your natural rhythm


Develop multi-sensory awareness

Come Home through the Senses

Reconnect with your body

Practice self-soothing techniques

Learn Self-Attunement practices

Understand systems of oppression & why healing, liberation, and social support are essential.
Practice Connecting to your Body
Many of our mental and physical issues spring from our disconnect with the body (self-abandonment). Here we will focus on reconnection (self-attunement.)

Learn to Resource
Resourcing is one of the most basic & important concepts in somatic healing. Resourcing invites our mind/body to attune to the sensations of safety or goodness, in the body.
Understand How Pleasure Heals
Pleasure is medicine for our stressed and
traumatized
bodies; trauma and stress make the body contract, but Pleasure allows for expansion, release,
peace
and ease.
learn and heal in community
Saturday March 25
Location: a private lake-side residence in Muskegon

Cost: $397

Times: 10 am until...(we will finish the day with a bonfire, weather permitting).

Carpooling: after registration, we will email you about carpooling options.

Food: we will have fruit, bread, and tea during the day, and will finish with a community potluck. Please bring a nourishing dish to share with the community.

What else to bring (these are optional):
-journal + pen/pencil
-water bottle
-headphones
-eye mask
-crystals or other relics
-cushion for sitting (or for back support)
-comfortable /loose clothing
-anything that feels delicious/soothing to you

Need more info? Contact RevMariela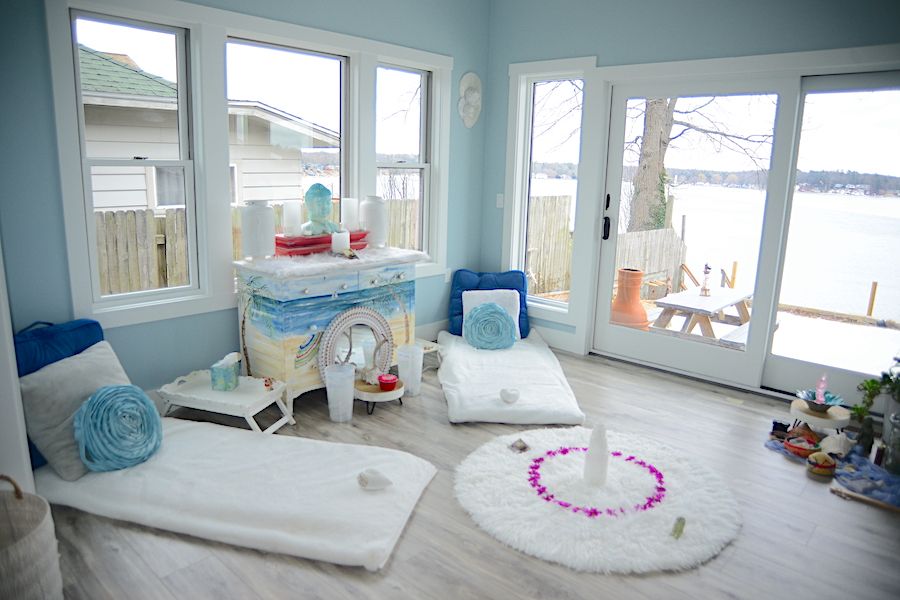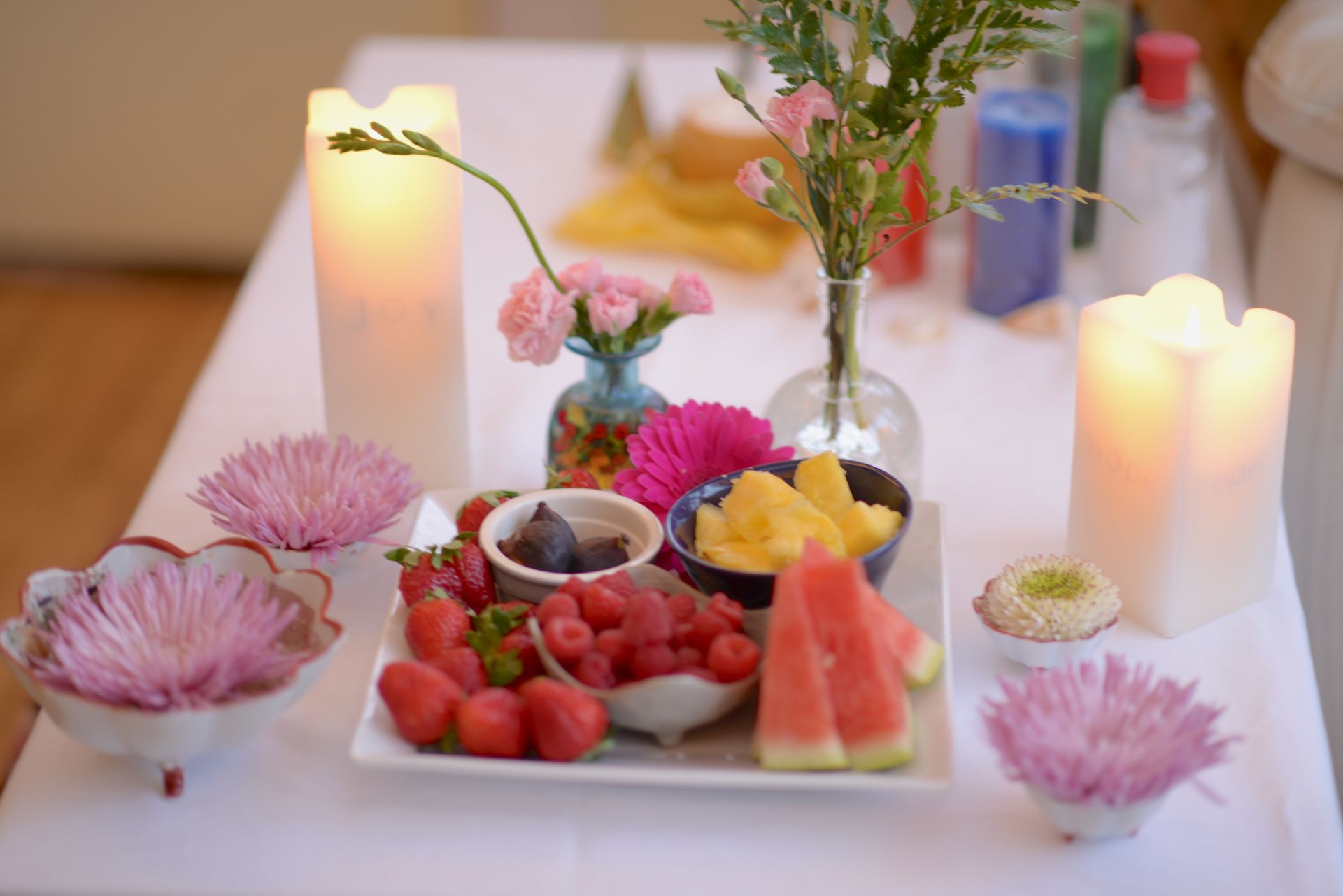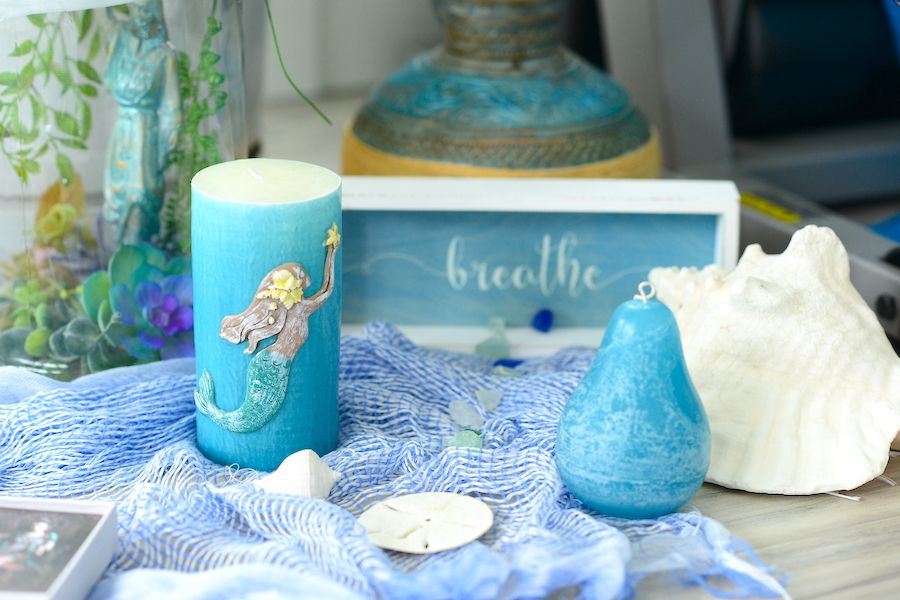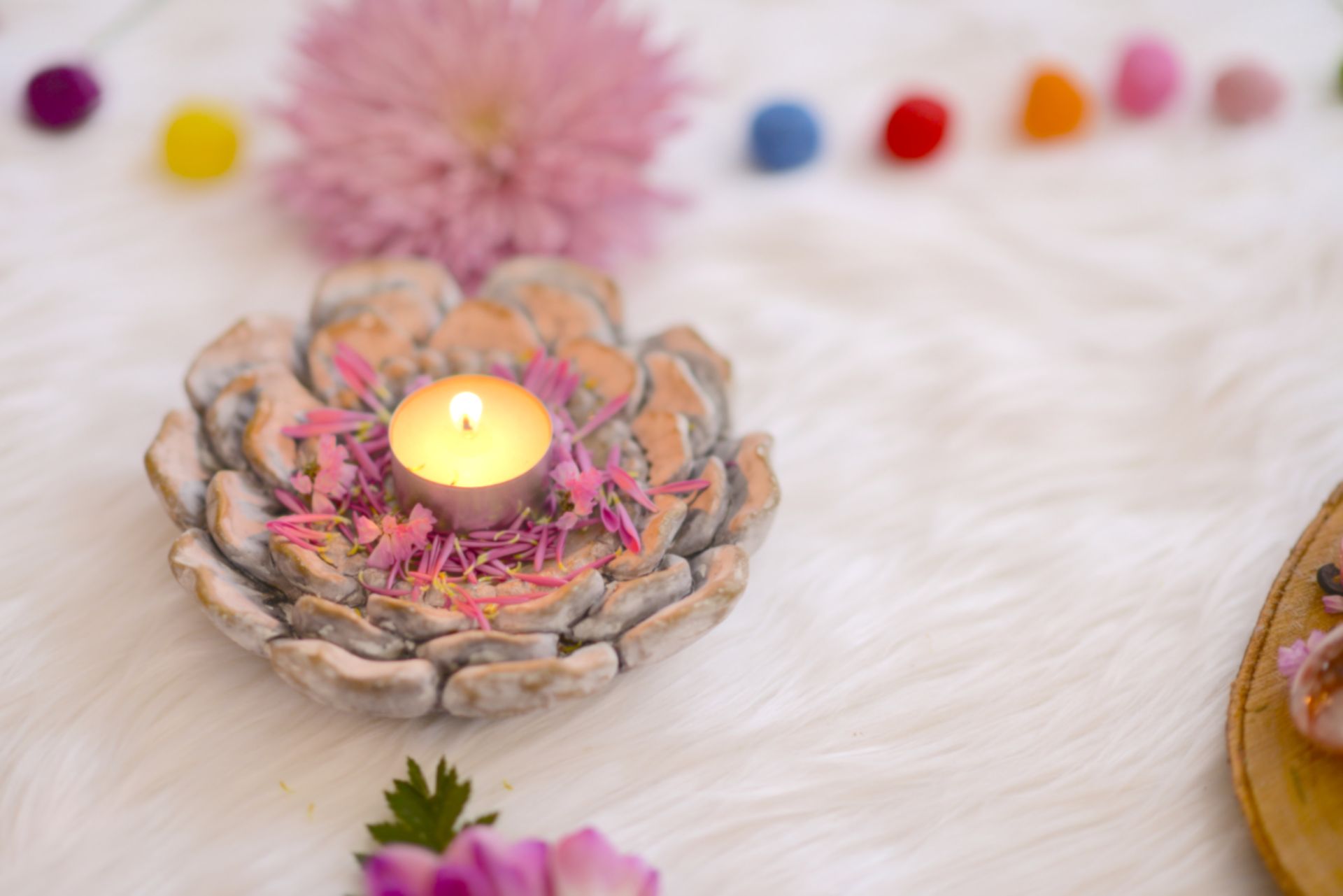 Love Letters from Our Community
#loveletters
"It's impossible to put into words the space and setting Mariela creates. From the moment I began my experience, I felt loved and cared for and safe. It's as if she can read your needs and even your wants as soon as they enter your mind- want a cozy blanket? It appears. Thirsty? Here's a special fruit infused water she's created... I felt Love and connection and safety and TRUTH. It's a life changing experience that I wish was available to all humans. ❤️💛🤍"
"Working with Mariela has been transformational in so many ways. Her intuitive wisdom is nothing short of magical and my sessions with her have brought light to darkness, awareness to unknowns, and most importantly, hope to the future. I highly encourage others to step into this work with openness and confidence for a better future. It is healing work and one of the very best gifts you can give to yourself and your love ones. You are not alone."
"When I first started working with Mariela I wasn't even aware of how much trauma I had experienced, or repressed, and just how dysregulated my nervous system was most moments of my life. I was using substances daily ... Five months after working with Mariela, I no longer need or use substances. My nervous system is regulated... She has helped me to return home to myself; develop a relationship with both the divine feminine and masculine; and access a river of peace and love that is always available within."
Created with